Epoxy Concrete Floor Coatings in New Jersey
A great-looking garage begins with a great-looking floor! If you're planning a top-to-bottom renovation of your garage, it's impossible not to love the appeal of an epoxy type polyaspartic coating on your concrete floor. Over the last 20 years, For Your Garage, LLC has epoxied thousands of garages throughout the area, garage flooring is far and away our most popular service, and it's one you're certain to see the value in.
We Coat Concrete
We Coat Concrete is a concrete paint division of For Your Garage, LLC, solely committed to transforming ugly concrete floors into beautiful functional floors that provide a lifetime of enjoyment and durability. We've been restoring concrete surfaces and applying various types of epoxy floor coating products to concrete surfaces for over 20 years, always making sure it's done right. We use only the best commercially available resin products. Let us evaluate what flooring product is right for you. Visit us for more information.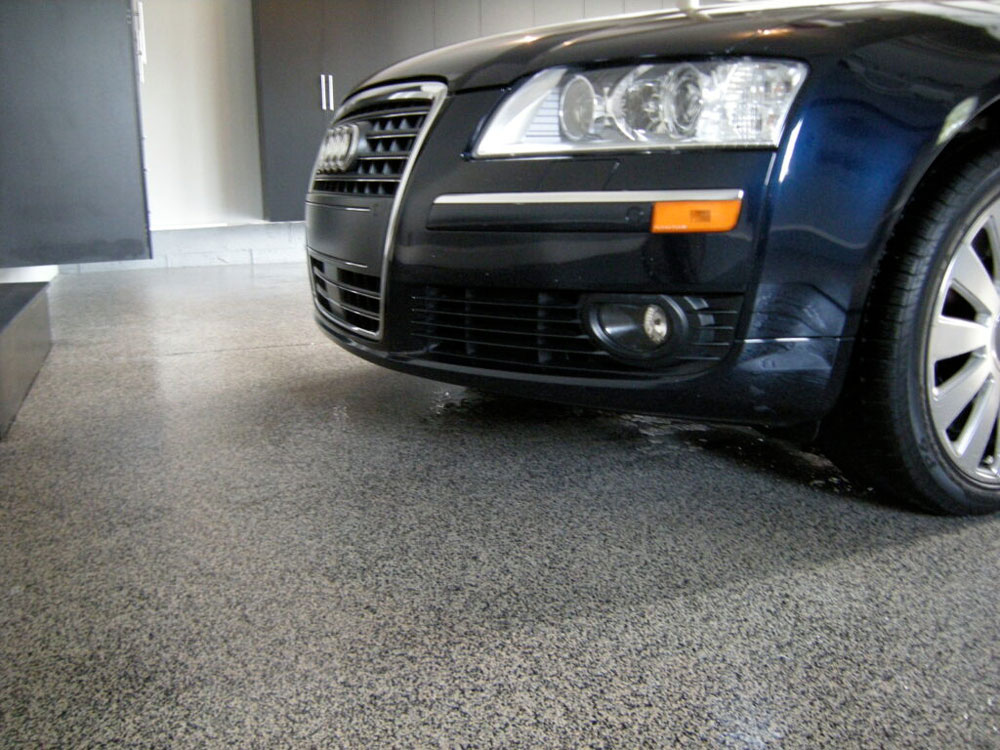 The Benefits of an Epoxy Floor Coating
Beyond looking great and transforming the total look and atmosphere of your garage, an epoxy resin type floor coating also comes with a number of additional benefits that make it well-worth the investment for many New Jersey homeowners.
Finished floors are durable and long lasting
Extremely easy to clean and maintain
Resistant to oils and staining
Adds value to your home with a showroom quality finish
All this, on top of a floor that looks great and gives you a brand-new sense of homeowner pride every time you step into your garage.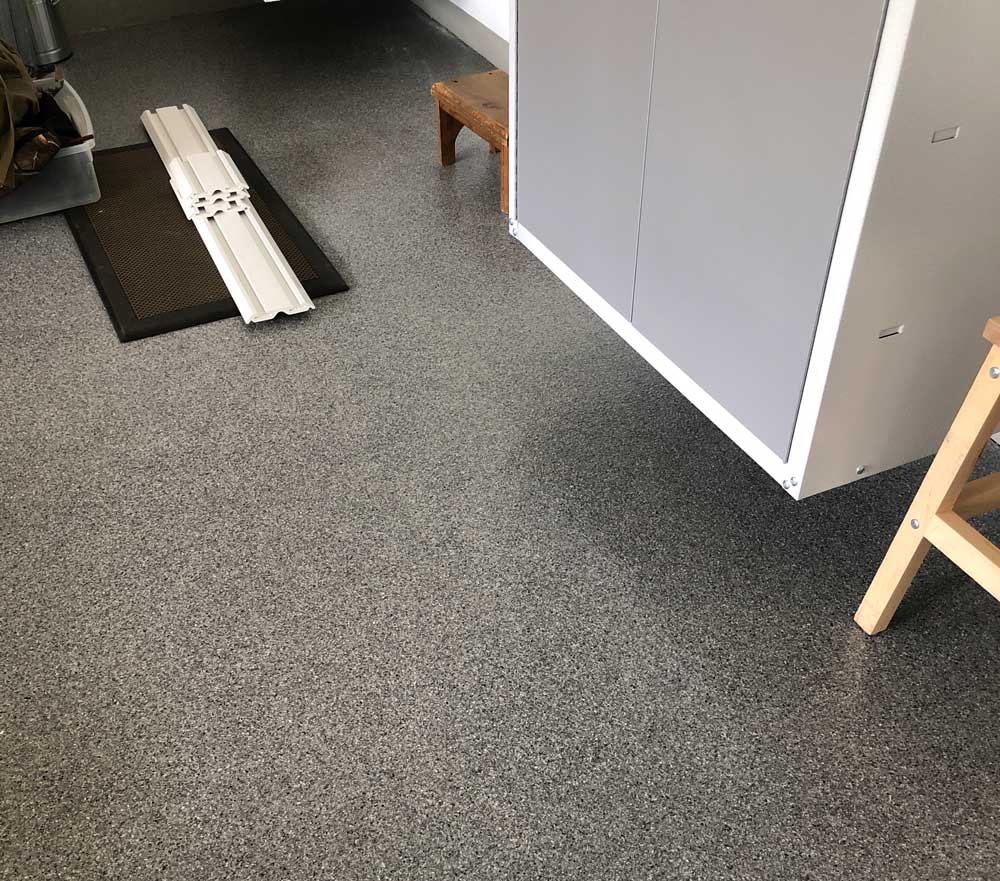 Add Luxury Appeal to Your Garage
Ready to add the finishing touches to your garage floor? For Your Garage, LLC can customize an epoxy floor coating that's perfect for your space. Let us introduce you to the proven benefits of a We Coat epoxy concrete floor coating, so you can make the most of your garage, right down to the foundation it sits on. Call today at 609-654-4811 to learn more about our epoxy services. Come to us for garage wall storage systems, Gladiator gear tracks, builder and contractor supplies, garage vacuums, overhead garage storage, garage cabinets and workbenches, plans for garage design, and complete storage installation.