Garage Ceiling Storage in New Jersey
Every square foot of your garage offers precious space—don't lose it to storage and clutter! Let For Your Garage, LLC introduce you to overhead garage storage systems that get your stuff off the ground and lofted, to make use of vertical space that might otherwise be wasted. We can make even the smallest New Jersey garage feel a little bigger by installing garage ceiling storage that improves space efficiency and optimizes your garage's vertical space.
The Benefits of Overhead Storage
Garages feature tall ceilings to accommodate the clearance vehicles need to park in them. But many times, they're much taller than they need to be. This unused vertical space offers an opportunity for homeowner to explore overhead garage storage options. Here's what you can expect:
Less clutter on the floor or stuffed into cabinets
Make use of otherwise unused space in the garage
Great for lesser-used or seasonal items
Maximizes available floor space
Overhead space is your opportunity to use more of your garage for the things that are most important to you. Take back your space by making use of the unused clearance above!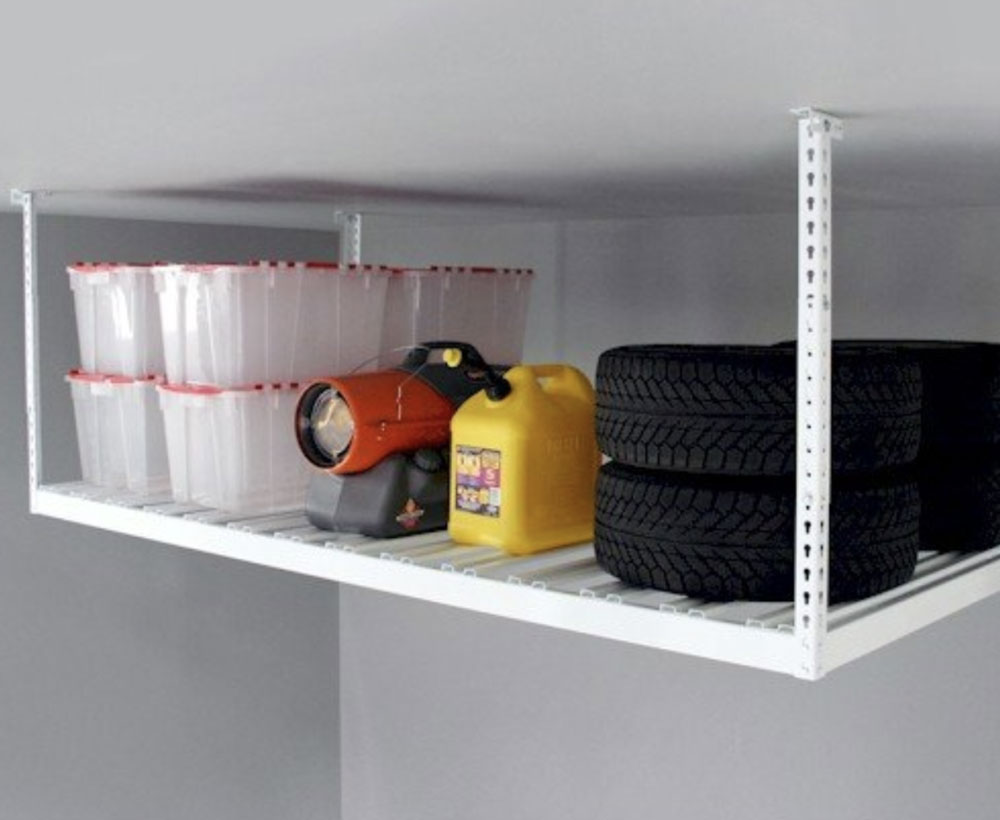 Overhead Storage Products
We bring New Jersey homeowners some of the very best garage ceiling storage products on the market. This includes simple overhead storage options, all the way up to rigging and hydraulics to make them even more accessible. Specifically, we recommend Gladiator overhead systems and ONRAX ceiling storage products.