Garage Vacuums in New Jersey
When it comes to garage improvements and customizations, the sky's the limit. One of the most popular and valuable amenities that garage owners in New Jersey love is the addition of a garage vacuum. For Your Garage, LLC can install a wall mount shop vac and retractable vacuum system in your garage that makes it easy to keep your car, workshop and general garage areas clean and tidy at all times. It's an investment that pays for itself in convenience and handiness!
Vroom Retract Vac Systems
Staying true to our promise of bringing customers only the best products, we're pleased to recommend Vroom Retract Vac systems. These convenient, powerful, extremely useful systems are your best friend in the garage, capable of cleaning up any mess quickly. Take a look at some of the specs that make these systems well-worth the investment:
Standard 30' hose (expandable to 50')
Surface mount design that's easy to access
Easy push-button use and auto-retraction
Comes with a three-year warranty
To learn more about Vroom Retract Vac systems or to see it in action view the video below.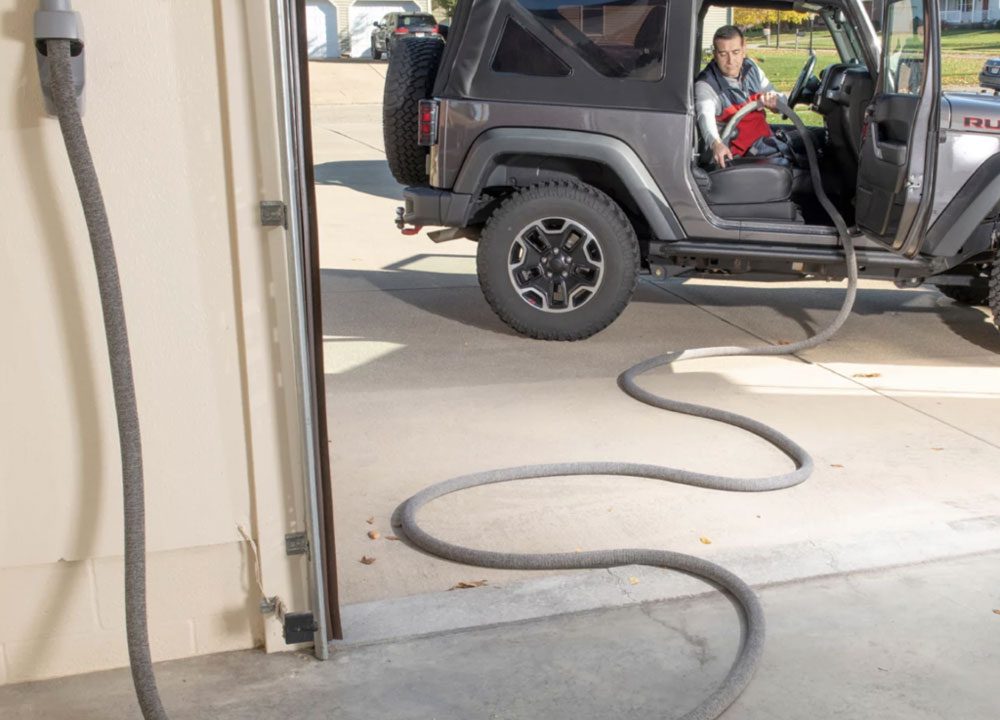 The Benefits of a Garage Vacuum
Why make a wall mount shop vac part of your garage update? Here's a look at some of the benefits any New Jersey homeowner is sure to love:
Instant accessibility instead of dragging around a shop vac
Quick and easy cleanup for garage spills
Ease of use for vacuuming out vehicles
Slim profile takes up no space, provides great utility
Keep Your Garage and Everything in it Clean
Once you've made the upgrade to a luxury garage, you'll want a way to keep it clean. Nothing is simpler or more effective than a wall mounted retractable shop vac. For Your Garage, LLC will introduce you to a Vroom Retract Vac system that makes it easy to clean up any mess, any time. For more information about garage vacuums or to start planning a complete garage renovation, contact us today at 609-654-4811. Come to us for garage wall storage systems, Gladiator gear tracks, builder and contractor supplies, epoxy floor coating, overhead garage storage, garage cabinets and workbenches, plans for garage design, and complete storage installation.