Garage Wall Organizers in New Jersey
Want to bring even more organization to your garage's walls? For Your Garage, LLC can recommend and customize a broad range of wall-mounted garage accessories that help you keep your equipment handy and neatly organized. We rely on the convenience of Gladiator wall storage and have brought these exceptional products to garages throughout New Jersey for more than two decades! Let us show you the power of living life organized with garage hooks and specialty hangers, shelves, baskets and bins when it comes to organization.
Gladiator GearTrack® Shelving
This series of wall-mount shelving is a welcome addition in any garage. It mounts on any Gladiator wall system for easy installation and great load-bearing properties. Our Gladiator gear tracks and shelves come in a variety of different sizes and are made of the same superior materials as all other Gladiator racking systems.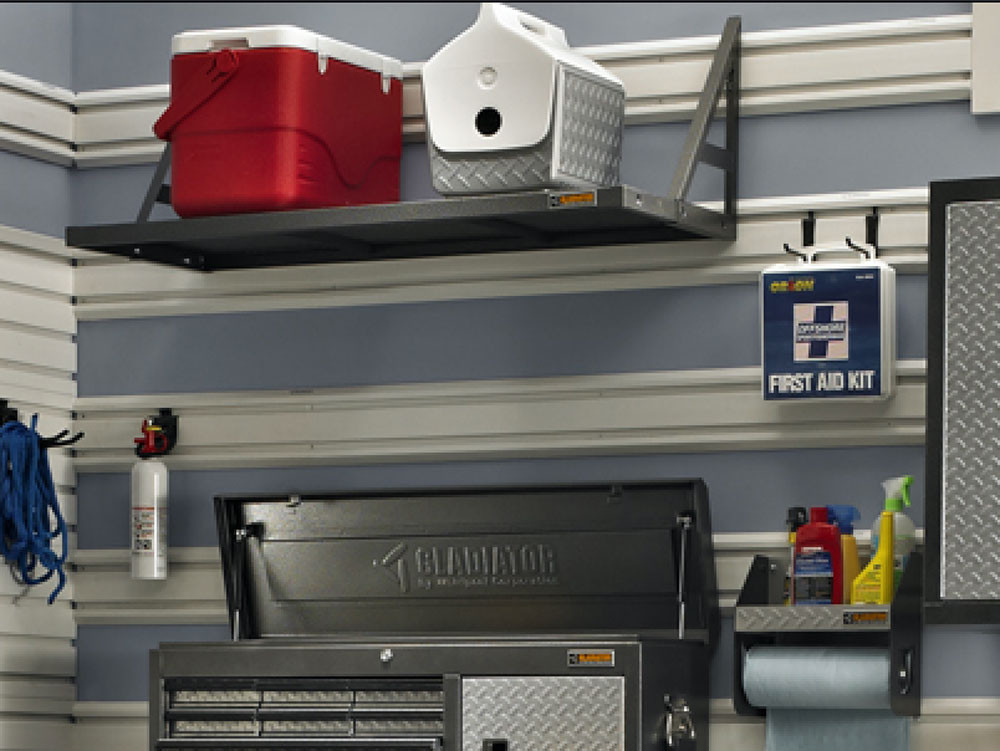 Hooks, Baskets and Bins
For your landscaping tools, auto maintenance products and other loose materials in your garage, there's nothing that creates organization faster than garage hooks, bike racks, baskets and bins from Gladiator. We recommend these wall-mount fixtures as-needed and can help you use them to build out a more robust organizational system in your garage.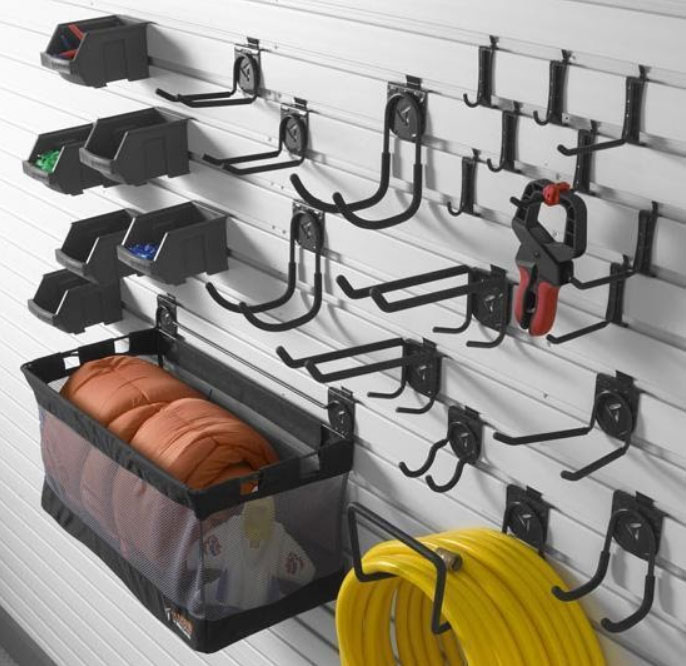 Other Garage Accessories
Gladiator has a variety of products designed to enhance the look and function of various Gladiator components. They include items such as power-strips for the workbench, end-cap and trim for the wall systems, specialty small tool holders and a host of other items to make your items accessible at a moment's notice. We'll gladly make recommendations based on the scope of your organizational needs..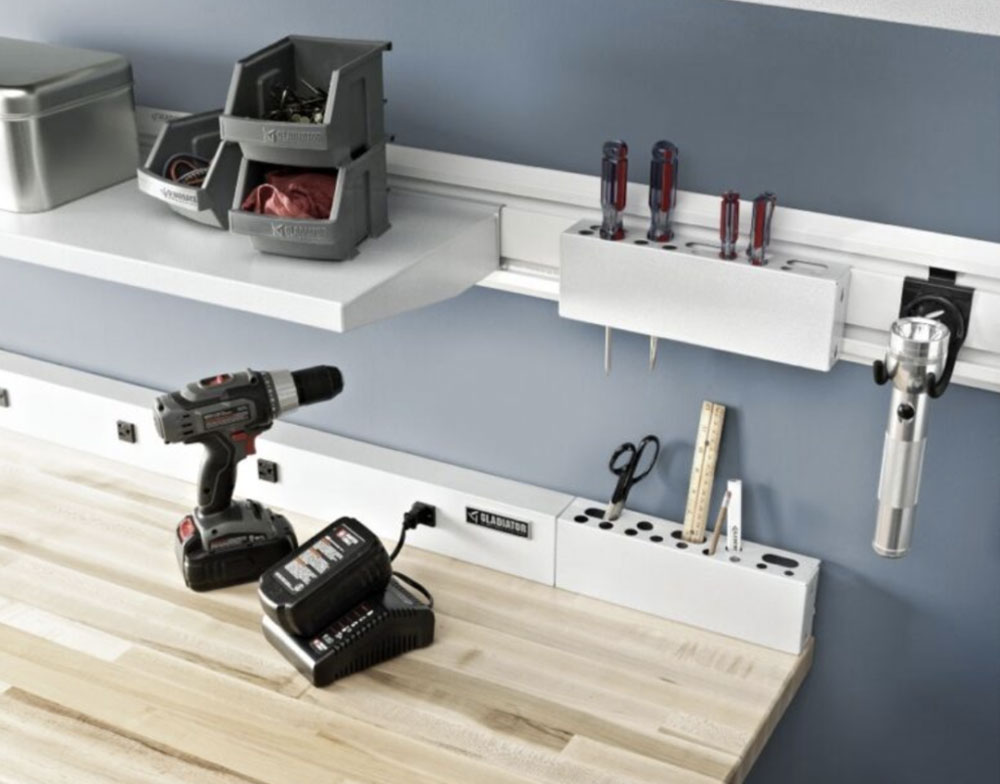 Optimize Every Inch of Wall Space
There's tremendous potential for organization when it comes to your garage walls. Let For Your Garage, LLC help you tap into that potential with customized shelving, bike racks, basket and bin systems that house all of your miscellaneous items and equipment. Contact us today at 609-654-4811 to learn more about garage wall organizers or to begin designing a complete garage organization system. Come to us for garage wall storage systems, builder and contractor supplies, garage vacuums, epoxy floor coating, overhead garage storage, garage cabinets and workbenches, plans for garage design, and complete storage installation.